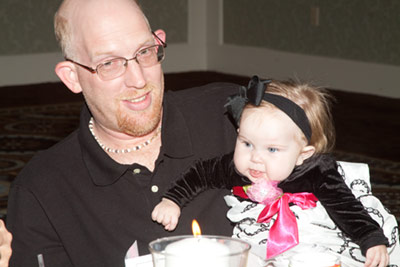 What is Foster Parenting?
Foster Parenting is:
An opportunity… to make a difference in a child's life
Caring for a child… who has been abused/neglected until his/her parent(s) can resume the responsibility, or a permanent home can be found
A commitment… to help children and their families through a difficult period; a foster parent must be able to provide love and guidance and then let go
Learning and developing… the parenting skills needed to meet the unique needs of each child.
Who Can Be A Foster Parent?
You Can:
Be single, married, divorced or in a partnership
Have children
Rent or own your residence
Have a modest income
Be a working parent
Have a disability
…foster parents are people from all walks of life, with various life experiences.
Foster Parent Requirements
You Must:
Be at least (21) years of age
Pass a medical appraisal by a licensed physician
Pass screening requirements related to child abuse and criminal history clearances
Who are the children that need Foster Care?
Foster children are often siblings, who need to be placed together.
Babies through teens, who are any race or religion.
Like other children, some may have medical needs.
Most have been physically or sexually abused or neglected.
As a result of difficult life experiences, some of the children's behaviors may be challenging and may require ongoing counseling/therapy!
Training
A foster parent shall participate annually in a minimum of six hours of approved training. Requirements may vary by agency and type of children.
A foster residence is inspected annually to assure compliance.
Assessment of Foster Parent Capability
The Agency will consider the following when assessing the ability of applicants:
The ability to provide care, nurturing and supervision to children.
A demonstrated stable mental and emotional adjustment.
Supportive community ties with family, friends and neighbors.
Foster Family Residence Requirements
Your Residence Must Have:
At least one flush toilet, one wash basin and one bath or shower with hot/cold running water
An operable heating system
An operable telephone
Sleeping areas shall meet the following criteria:
No unsuitable area such as hall, stairway, unfinished basement or attic, garage, bathroom, eating area, closet, shed or detached building
Foster children of the opposite sex who are 5 years of age or older may not share the same bedroom
Each foster child shall be provided with a clean, comfortable mattress and clean linens, blankets and pillow
Other Things to Consider
Be willing to work with social workers and other community professionals, advocate for the child's needs in school, counseling and medical community
Have energy and time enough to give foster children the attention they need.
Have family, friends or other support systems that you can call on for support.
Be able to ask for help and not be embarrassed.
Safety Requirements
Medication and containers of poisonous, caustic, toxic, flammable or other dangerous material shall be distinctly marked or labeled as hazardous and stored in area inaccessible to children under 5.
Emergency telephone numbers, including fire, police, poison control and ambulance, shall be conspicuously posted by all telephones.
Fireplaces, inserts, wood and coal burning stoves and free standing heaters shall be installed, equipped and operated according to manufacturer's specifications.
An operable smoke detector shall be placed on each level of the residence.
A portable fire extinguisher, suitable for Class B fires, shall be available in the kitchen and other cooking areas. The extinguisher shall be tested yearly.
Protective safety caps shall be place on electrical outlets accessible to children under the age of 5.
Exposed electrical wires are prohibited.
Drinking water from an individual water source shall be potable as determined by an annual microbiological test conducted by a laboratory certified by DER.
What is the Process?
Call a licensed agency to express your interest. Agency listings can be found in the Yellow Pages section of your phonebook under Human Services. You may also contact us: Pennsylvania State Resource Family Association (1-800-951-5151 in PA) for a listing of member agencies.