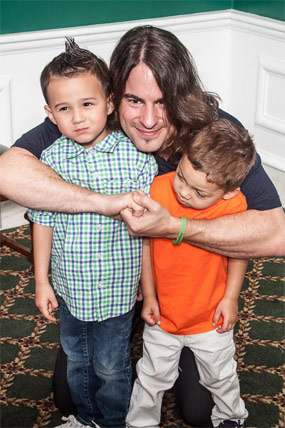 Approximately

13,000 – 15,000 PA children

are currently in foster care and part of the child welfare system. Between

400,000 – 500,000

children in the U.S. are in foster care each year.
In 2013, there were more than

8,000 youth

13 and older who lived in the foster care system in PA.
Sadly, on average,

1,100 PA youth

"age out" of foster care or leave the system at 18 or older. Far too many youth never end up with a stable, permanent family situation. Often they are left on their own; with few or no financial resources, limited education, training and employment; homeless, and with little or no support from family, friends and

One in four

PA youth who "age out" of the system, experience homelessness, struggle with mental health challenges such as depression, substance abuse and anxiety disorders, with nearly 1 in 4 youth having been arrested since leaving care.
Young PA women in foster care are

two and a half times

more likely to become pregnant by 19, than young women were not in foster care.
Nearly

half of PA foster care youth

haven't found a job four years after leaving the system and struggle to pay bills. Nearly half who "age out" will not complete high school and are twice as likely to drop out as other
What was commonly called a "

Foster Family

" is now referred to as a "

Resource Family

" under the Child Protective Services Law. A "Resource Family" is "a family that provides temporary foster or kinship care for children who need out-of-home placement and may eventually provide permanency for those children, including an adoptive family."
Approximately

65%

of PA resource/foster families adopt their children.