Come Join Us!
The 42nd Annual PSRFA Conference is set for October 18-20, 2018 at the Holiday Inn Harrisburg-Hershey, Grantville, Pa. This year's theme is Surviving and Thriving.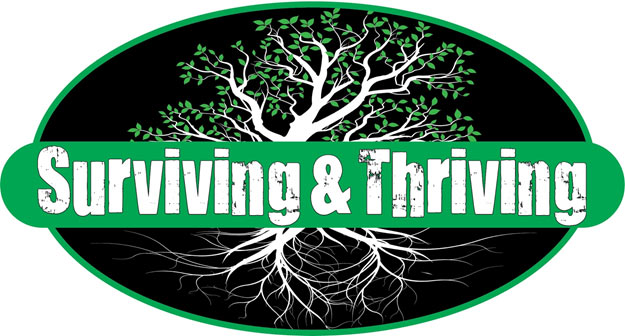 The conference will open with a luncheon on Thursday, October 18th. Our keynote speaker this year will be Michael Sanders, as a motivational speaker, consultant, trainer, and facilitator, he has been referred to as the Teen Whisperer for his ability to understand, relate to and connect with teens. Even though he is considered an expert when it comes to teen issues, he simply considers himself just a FAN of teens! He will be joined by: Adrian M. McLemore a program assistant with the Annie E. Casey Foundation's Child Welfare Strategy Group (CWSG) and Jamole Callahan a Child welfare trainer.
Back again, our 2nd annual, Adoption Matching Event on Thursday October 18th from 5:00 to 7:00 pm. Our hope is to match foster children waiting for their forever home with a forever family to call their own.
The conference registration fee includes 12 hours of training, refreshments at breaks, six meals, and networking with other resource families throughout Pennsylvania.
Eleven separate workshops are scheduled for Thursday afternoon through Saturday morning. There will be some informative new classes this year.
Thursday night's dinner will be an opportunity for all to sit back and relax. This year's theme is Survivor! After dinner, join us for the Annual Benefit Auction for the PSRFA Scholarship Fund. Proceeds from the auction are the major sources of funds that PSRFA uses to provide scholarships to graduating seniors who are foster, adoptive, or biological children of foster parents. This year because of all of you, we were able to award five $8000.00 scholarships. We hope to be able to do the same next year.
Friday evening at our Annual Awards Banquet, we will honor the individuals who have done so much to help improve the lives of our families and children. Dress is semi-formal.
Immediately following our Saturday morning "Buffet Breakfast," we will hold our membership meeting.
We are always looking for auction items, so please feel free to bring some goodies with you when you come to the conference. We know that you will enjoy the conference and we are looking forward to seeing all of you there.
Sincerely,
Kathleen Ramper, Executive Director