Opening Lunch - Thursday, October 1, 2020
Group 1 - 12:15 PM - 1:45 PM
Group 2 - 2:00 PM - 3:30 PM
Josh Shipp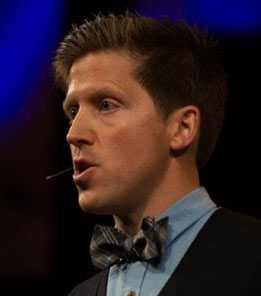 Statistically, Josh Shipp should be dead, in jail, or homeless. But his success as a preeminent author, speaker, and global youth empowerment expert is living proof of the power of one caring adult. A former at-risk foster kid turned youth advocate, Josh is renowned for the documentary TV series on A&E that followed his groundbreaking work with youth and families.
He has written two national bestsellers to date, "The Grown-Up's Guide to Teenage Humans" – winner of the Nautilus Gold Award for Parenting & Family – and "The Teen's Guide to World Domination."
Thanks to the support of teachers, counselors, and a wonderful set of foster parents, Josh went on to be listed on Inc. Magazine's 30 under 30 list, and is now a postgraduate student at Harvard himself, further honing his skills in persuasive communication.
Josh is regularly called on by OPRAH, CNN, FOX, The New York Times, 20/20, Good Morning America, and others to provide commentary on common challenges faced by parents and teachers. Over the years, Josh has keynoted events for countless groups of parents, educators, and social workers – with audiences as large as 55,000 – and to date has spoken live in front of more than two million people. Viral clips of his acclaimed presentations have been viewed an estimated 50 million times online through platforms such as UpWorthy, Goalcast, and BuzzFeed.
To serve his ultimate goal of reaching as many youth as possible, Josh trains other speakers through Youth Speaker University, helping them use their own stories to make an impact. His social and emotional learning curriculum, Year of Awesomeness, is in use in hundreds of classrooms all around the world, while his free newsletter offers practical strategies to 200K+ parents, educators, and social workers.
Thursday, October 1, 2020
6:00 PM
Thursday Night Dinner & Auction!
Annual Scholarship Auction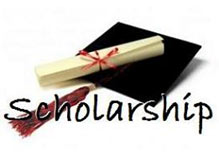 Plans are well under way for this year's auction at the 44th Annual PSRFA Conference. Keeping with the theme of Nurture, Inspire, Empower we are looking to past auctions to make this one even better than ever for the futures of the children and families we serve.
We recall the many auctions with not only baskets but also the items that were the handcrafts and the treasures from each area of our state. We are looking to showcase these types of articles at this year's event. We know many people with amazing talents attend our conference. This is your opportunity to show those talents off and help a great cause. In the past there were quilts, paintings, woodworking handcrafts, and flower arrangements to name a few. We remember gift certificates to various venues and attractions. The sky is the limit! We are asking for donations from everyone to assist with the auction. With your help we will be on our way to Nurture, Inspire, Empower!
All donations and items can be brought to the conference with you. We are excited to see many familiar people and looking forward to many new faces at the conference!
As in the past, all proceeds will go toward the PSRFA Scholarship Fund. Please help us make this fund grow with your assistance and donations.